Wellbeing
30 Aug 2022 - 30 Aug 2022
Raindrop Overseas Scholarships 2021-22
The Kerry Group sponsors colleagues' children within 15 - 18.5 years old to participate in a AFS one-year overseas exchange program, to promote inter-cultural study and stimulate personal development.  2021-22 students have already return, below are some of the snapshots taken in Belgium.

2023-2024 AFS Overseas Exchange Program is now open for application, please find out more here.

Sharing from Kerry Returnees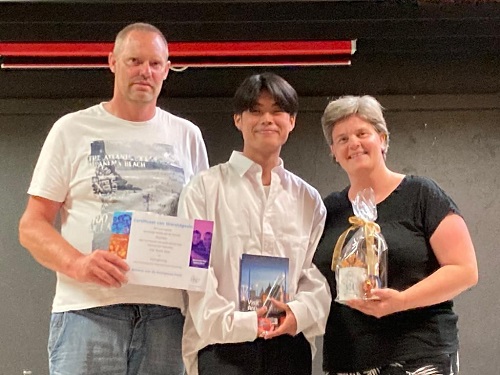 "I'd rather give it a shot, than let the chance slip by! The 1-year overseas exchange program brought me many unexpected rewards. I've become more independent. There are many decisions to make and problems to sort out when living abroad. There were times when the last train was gone, or when you are planning where to go during your next travel. There were times you had to adapt to new school life or new lifestyles living with your host family.
 
Studying in Belgium is more relaxed and liberal. It's more about finding your interest and passion. One day, our classmate suggested to have a lesson outdoors, then we headed outside and had a lesson under the sun. It's always nice to try new things and meet new people, you'll gain new perspectives too." Above is a sharing by Billow, son of Kerry Hotel Hong Kong's colleague Anthony Zee.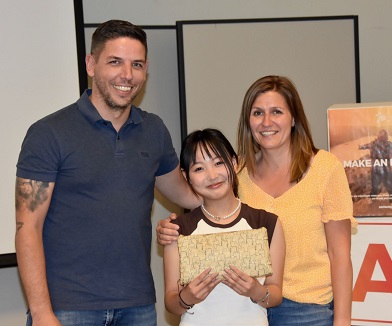 "On my first day of school, I used Dutch to introduce myself, teacher and classmates were amazed. I get to meet friends from around the world, and learnt about the authentic culture from them. I spent a year at Belgium, and met friends from Mexico, Brazil, Japan and more. I see the world differently now. When you talk about a place, immediately comes to my mind are my friends who live there. It is not a feeling you can find on the internet.
 
This 1-year exchange program is a life-changing experience. You can always catch up on your studies when you get back, while overseas exchange is a once-in-a-lifetime opportunity. My biggest takeaway is 'never give up'. It brings out the best of you when you push your limits." Above is a sharing by Elyse, daughter of Jean Yeung who works at Kerry Logistics.

Further reading:
【Sharing from Switzerland returnee Cyrus】
【Sharing from Finland returnee Odin】