With the New Year approaching, let's make the most of your spring cleaning by sharing your preloved books with other Kerry colleagues!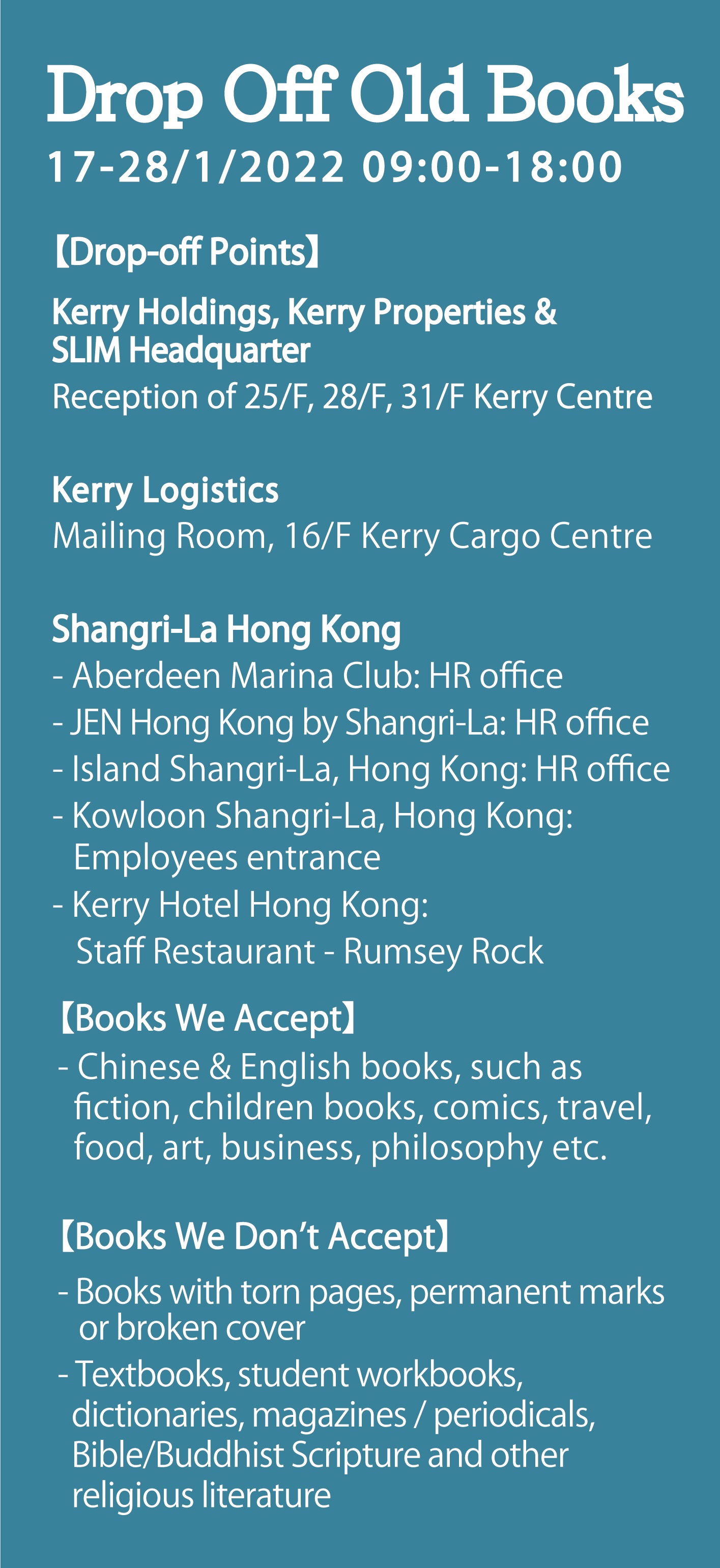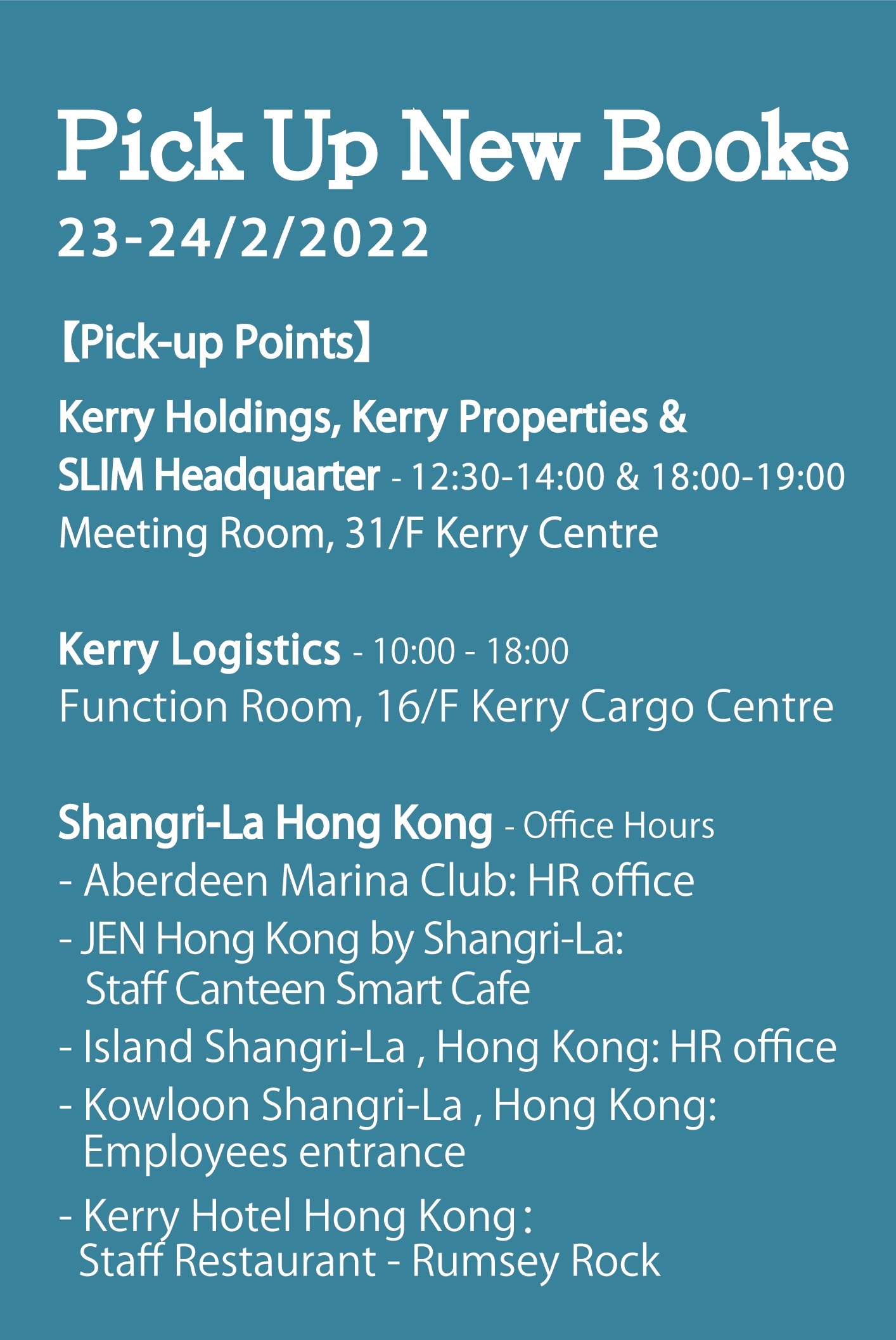 Remarks
- Welcome any colleagues from the Kerry Group to join.
- Colleagues who haven't dropped off old books are welcome to pick up new books free of charge. 
- Books that are not picked up by colleagues will be donated to charity organizations.
- For enquiries, please contact Kerry Engagement team at kerryengagement@kuokgroup.com.